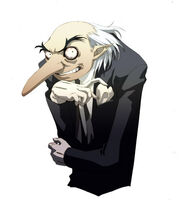 This mysterious figure sometimes provides answers, but more often he creates questions and confusion with his enigmatic way of speaking. He is able to strengthen the powers of a Persona via a secret art known as fusion.
Fusion
You will go to Igor when you want to fuse Personas that you have collected. He can be found in the Velvet Room at any given time.
Ad blocker interference detected!
Wikia is a free-to-use site that makes money from advertising. We have a modified experience for viewers using ad blockers

Wikia is not accessible if you've made further modifications. Remove the custom ad blocker rule(s) and the page will load as expected.